I was not 100% satisfied of my work yesterday. Pedals were too close to front wheel
and feets were touching it while turning. So today I cut it up again and moved crank
set 2,5cm more rear. Now bike runs really great, I drove almost all way from job to
home whitout hands :) I also turned rear droppers more horisontal and cut some fender
fixings from front forks. Wheelbace is now 95cm when original Rog was 110cm!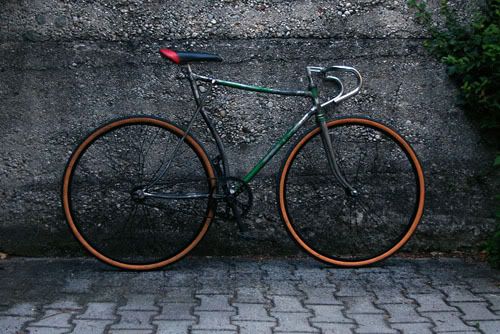 Bigger